October 20, 2022

FoxSeo

5
How to Get Tulip Seeds From Flowers⭐
What You Read in This Article:
Hide
Hello to all plant lover around the world, welcome to another topic about Tulips, today is this topic we are going to talk about how we can get Tulip seeds from flowers, here you will learn everything you need to know.
Characteristics of Tulips
Today, in many countries, people live in cities and in apartments and they are far from nature. To overcome this deficiency, these people grow flowers in their apartments. These flowers can be Begonias, Monsteras, Succulents, tulips and many other flowers.
If you are interested in growing apartment flowers, you can add to your information about apartment flowers by visiting the website of Apartmentflowers.
There and in other articles I talked about tulips and all that. But in this article, we want to know,can we get tulip seeds from flowers, in our home?
To know this, it is necessary to know how many times the tulip flowers during the season. And when it flowers, does it have seeds in it so that we can get it? To answer these questions, it is necessary to look at the other article to know more about it, but here I will discuss it briefly.
Basic Thing You MUST Know About Tulips!!!
Tulip is a plant from the lily family and we can get tulip seeds from flowers of it, that has bulbs and long leaves and the flowering stem comes out from the middle of the leaves. Its flower, which is located at the end of the stem, is usually single, but a few species may have 2 to several flowers.
The main growing place of the auto tulip is considered from the Pamir Mountains to the Tian Shan Mountains in Central Asia. Also, this flower can be found in Afghanistan, Turkey, Iran, a part of western Syria, the shores of the Aral Lake, the Caspian Lake and the Black Sea, Greece, Italy, Spain, and the coast of the Mediterranean Sea in North Africa.
Currently, there are thousands of types of tulips with different colors. The old types of tulips are derived from the combination of two types of garden tulips and Armenian tulips, and the parents of newer types are often three types of red cloak tulips, emperor tulips and purple tulips.
Tulip blooms only in 2 months of the year and the flowering time is limited from late March in early flowering varieties to late May in late flowering varieties.
And also I know you know this information about tulips and there seeds but I tell it again briefly. Tulips (Tulipa) are popular flowers that come in a variety of warm colors.
They are produced from tulip seeds or bulbs and each propagation method has a vastly different result – tulips grown from bulbs will bloom the following spring after planting, while those grown from seeds may take two years or more to flower. The tulip is a herbaceous perennial that grows best in USDA Hardiness Zones 4 through 10.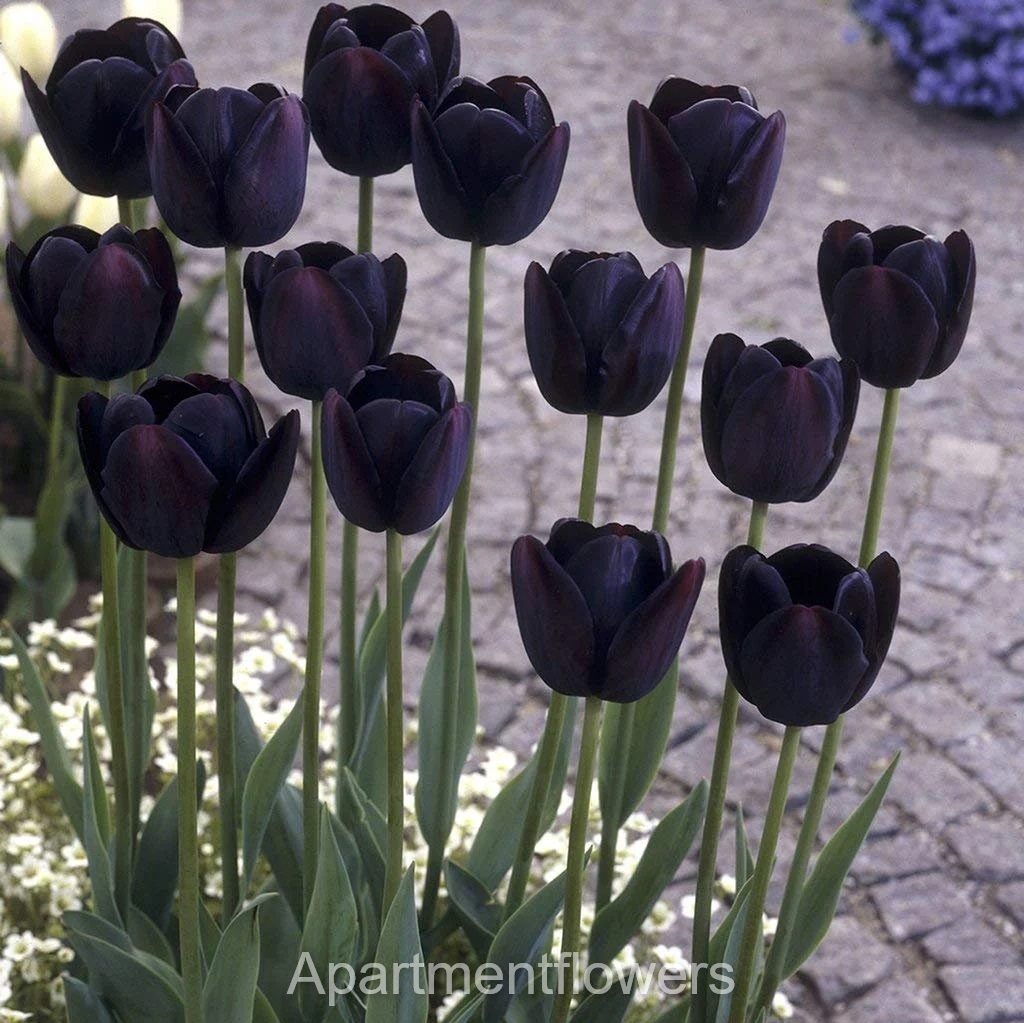 How to get tulip seeds from flowers
Tulip seeds are found inside the seedpod of the flower, and we can collect tulip seeds from flowers of tulips. A tulip is a self-pollinating plant, which means that the flower can transfer pollen from the anther to the stigma without the help of a pollinator.
This means that tulips can be pollinated by just about anyone, even if they are not native to your area. To get tulip seeds from flowers of it, Allow your tulip plant to dry out after it has flowered. Thepods should be removed from the plant when they turn brown.
Remove the seeds from thepods and place them in a dish for a week to dry out. The seeds should be placed in a plastic bag surrounded by a damp paper towel. Place the bag in the refrigerator for a few days.
When you are ready to plant your new tulips, you will need to cut off the top of the pod. You can do this with a pair of scissors, or you can use a sharp knife. Once you have cut it off, place it on a piece of cardboard or plastic wrap to keep it from drying out while you wait for the seed to germinate.
Seeds Reproduce
Tulips require seeds to germinate and grow, and the way seeds are spread affects their reproduction. They require well-drained soil with ample sunlight, and adding sand for better drainage is essential. Once tulips multiply, young bulbs can be removed from the root of mature ones and replanted to increase the number of tulips. This process helps ensure the proper growth and reproduction of tulips.
Tulip Bulbs
Tulips can be grown from bulbs or seeds, but bulbs produce flowering plants faster, typically blooming the following year. Seeds germinate quickly, but take up to five years to develop into a bulb, causing the plant to take several years before bearing flowers.
Seedpod
Tulip seeds are found in the seedpod of the flower and require pollination. Tulips are self-pollinating, transferring pollen from the anther to the stigma without a pollinator. They are also cross-pollinating, relying on insects, wind, man, or animals to carry pollen. Once the flower dies, seeds can be extracted from the pod for planting in the fall. If the plant goes to seed after blooming, the pod will eventually turn brown and crack open.
Nature's Role
Tulip seeds are widely spread through wind, animal fur, and birds. Even mild winds can carry them a distance. Birds also play a role in spreading seeds, either by eating them or carrying them to new locations on their feathers. Seeds often take root where they drop.
| | |
| --- | --- |
| Botanical Name | Tulipa spp. |
| Plant Type | Flower |
| Sun Exposure | |
| Bloom Time | Spring |
| Flower Color | Green,Multicolor,Orange,Pink,Purple,Red,White,Yellow |
| Hardiness Zone | |