HOW TO REGROW TULIP BULBS IN WATER✅
Contrary to popular belief, planting tulips is very easy and you can have beautiful flowers near spring. One of the hobbies that many people have at home is planting flowers and plants and growing and cutting and propagating plants.
But one question is whether tulip bulbs can be regrow in water? The answer is yes we can regrow tulip bulbs in water. There is one main chilling trick you need to be aware of when you regrow tulip bulbs without soil.
When you buy bulbs you must take into account that they have no holes and are hard if you are going to grow them yourself or in the shop where you want to buy this flower, check that none of the bulbs have bloomed.
After buying this flower from store, we have two methods to plant this flower, which is as follows:
planting tulip bulbs in soil.

growing tulip bulbs in water.
To do the first method, if you have a garden, you can do it there, or if you don't have a garden, you can also do this in a pot, but you should keep in mind that the weather and soil are very important in the growth and flowering of this plant.
After planting, its watering should be planned and precise, for example, you can say that it should be watered every 7 days, or you can tell by looking at the soil, for example, if the soil is almost dry, you can water it.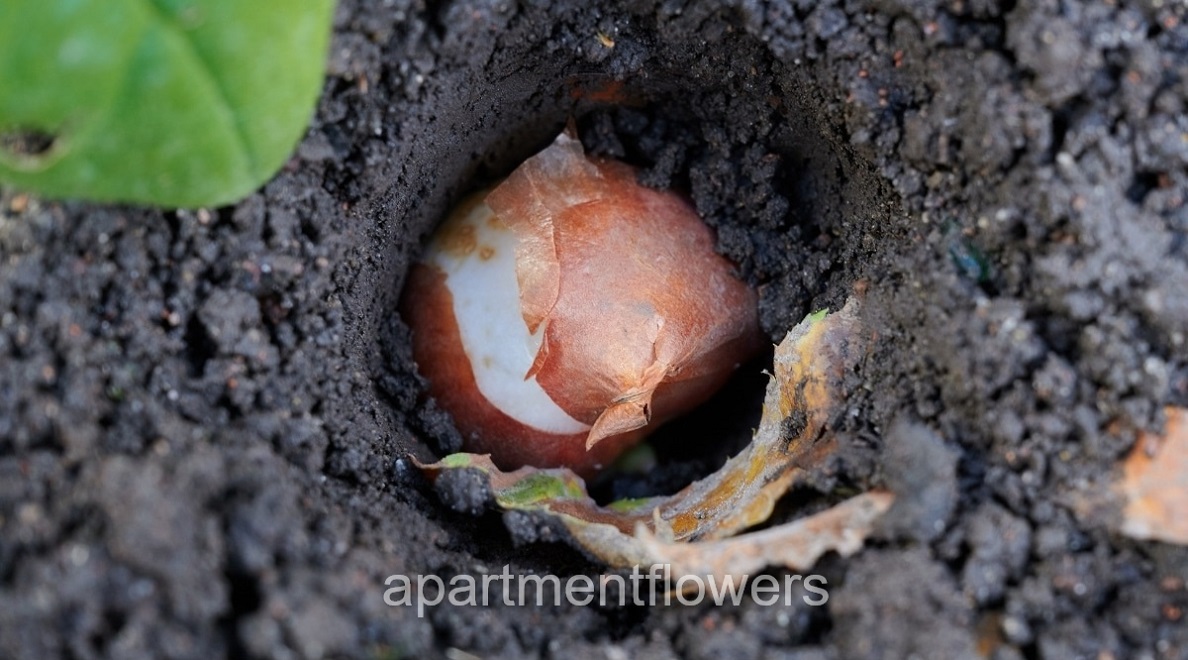 To do the second method, you will need a container that does not allow the bulb to be completely submerged. You can get a well-designed glass for these tulip bulbs from the flower shop.
When you put these tulip bulbs in it to grow, you should make sure that the water should not cover all the bulbs. Pour the water to the middle or a little below the bulbs so that the water touches the bulbs.
You may also like these articles:
Can succulents stay outside in rain?⭐
Can I Repot Monstera in Summer?✅
How to Propagate Rex Begonia from Stem cuttings⭐
Does trimming Pansies kill them?⚠
Also, you should be careful that you have to change the water in the glass every ten days. It is necessary to keep the containers in the dark for the first 40-50 days, at about 59°F / 64.4°F (15-18 ºC).
You can cover the top of the bulb or cover the entire container with a black plastic bag.
To bloom and show whether the flower has grown or not, it should not be moved or placed in the open space, in simple words, it should not be taken out of the house.
Why? Various factors can cause damage, one of which is temperature change.
After these ways, we grew our plant and received flowers after flowering the bulbs can be removed and stored for the next season.
Now, after one year, we want plant our bulbs again in water next year so that bulbs regrow in water.
To regrow tulip bulbs in water you should remove the leaves but leave the roots, and keep the bulbs dry and cold until when you want to regrow tulip bulbs in water, but this period of time must not be to much.
water or soil?
Well, after these works, we have to decide again whether to plant our bulb in soil or in water, of course, replanting the plant in soil gives you more chances to grow and bloom than regrow tulip bulbs in water. but if you want to try regrow tulip bulbs in water again, here are the methods we propose.
Before attempting to push tulip bulbs into the water, we recommend to allow them to recover in the soil for a short time.
Fill the old vase 2 inches deep with rock or glass when you're ready to plant them, then set the tulip bulb on top with the pointy region erect.
The goal here is to use the beads or rocks to keep the bulb out of the water while enabling the roots to get hydration. Then, fill the vase with water until it reaches 1 inch below the bulb's bottom.
Then, after 4 to 6 weeks, place the bulb and vase in a cool, dark spot. Finally, change the water often, approximately once a week, and keep a lookout for sprouting.
When the tulip bulbs start to bloom, you can bring them back to the open space and take care of them in the same way as before. This method of regrow tulip bulbs in water is relatively difficult.
Conclusion
In this article, we got more information about tulip bulbs. If you think that you don't know what you need about tulip bulbs, you can refer to the site Apartmentflowers
You can check out two article named "How to care for tulip bulbs in vase" and "what do you do with tulip bulbs after they have bloomed in water" for more information.
Also we learn in this paper how can we regrow tulip bulbs in water.