HOW TO CARE FOR TULIPS BULBS IN A VASE⭐
What You Read in This Article:
Hide
It is true that keeping tulips bulbs in a vase at home is a bit difficult because of the auto and the wildness of this flower.
But the beauty of this flower has made those who are interested in growing apartment flowers to provide the building conditions for its care so that they can grow tulips bulbs in a vase at home next to their other vase.
In this article from Apartmentflowers we are going to introduce you to how to care for tulips bulbs in a vase.
All of us have rarely traveled to the green plains of Persia or seen tulips in special flower shops. These flowers, which are part of the lily family, have 100 to 150 different types and are grown in all colors in Central Europe, Iran, Turkey, North Africa and China.
The birthplace of these three-petalled flowers is the temperate regions facing the cold, which they should avoid. Our reason for keeping tulips indoors is to take care of tulip bulbs.
These plants, which grow through bulbs, are placed in three different categories based on their flowering rate: early flowering, mid-season flowering, and late flowering.
If you live in areas where you can have the right weather to care for tulip bulbs outdoors, you can use it as a suitable flower for planting in the garden.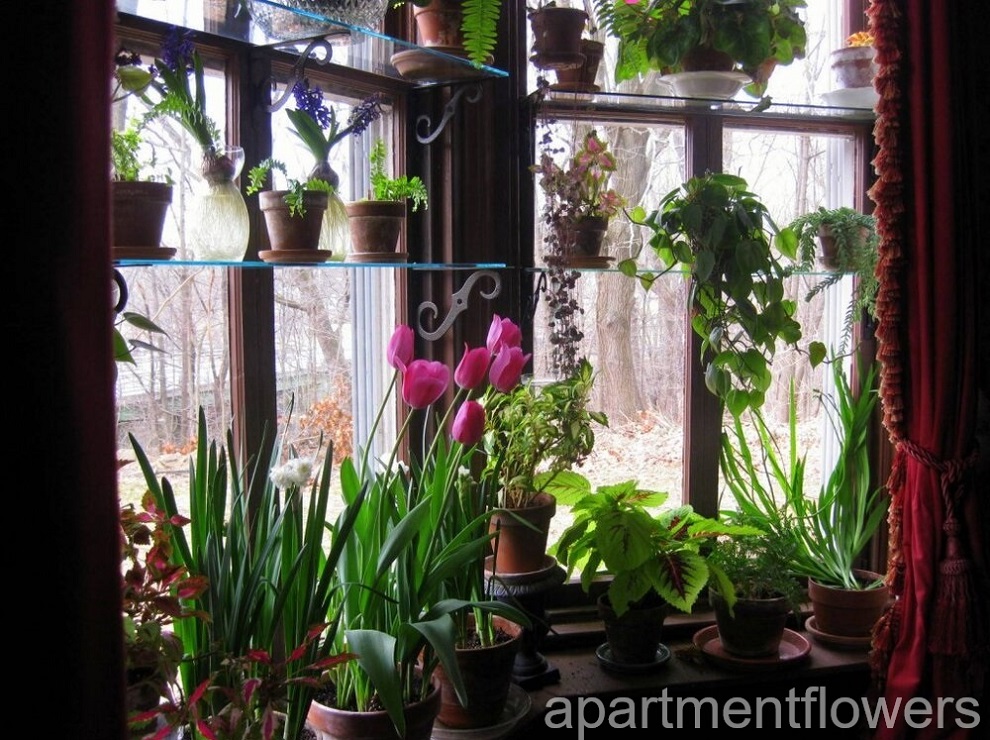 But otherwise, you should be familiar with keeping tulips bulbs in a vase and in the building environment so that you can take care of them.
Each of the plants, depending on different factors such as weather and darkness, have the necessary needs to take care of tulips bulbs in a vase, consider a set of them.
You should also consider that tulips are among wild flowers and auto, and the necessary training should be given for the necessary care before and during flowering and after that for bulbs maintenance.
which you can refer to the site Apartmentflowers.com and the article about what to do with tulips bulbs after blooming in water learn more information about tulips.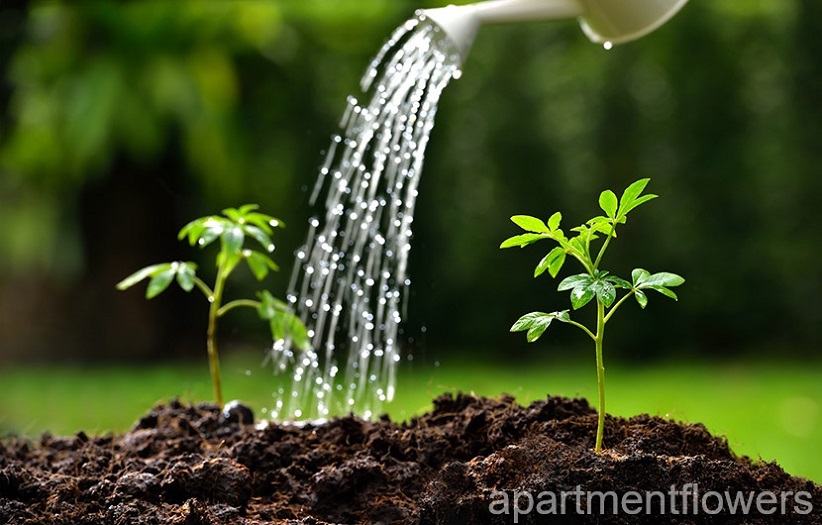 Important tips:
The amount of water tulips need:
As it was explained, the birthplace of tulips has been areas where generally the amount of precipitation in spring is high, in summer is low, in autumn is moderate, and in winter precipitation is in the form of snow with dry and cold weather.
Therefore, whether they are planted in a vase and in the apartment or in the garden and open space, they need the same amount of water.
Since this flower receives the water it needs outdoors from rain, it is better to learn more about how to care for tulips bulbs in a vase on the apartment.
In this case, we must also tell you that it is not necessary to water the vase so that the soil does not dry out, and for the care and watering, take into account the sleeping and resting season of the flower.
You might also like these articles:
Can succulents live outside in Florida?⭐
What is The Lowest Temperature Begonias Can Tolerate?✅
Why is My Begonia Maculata Dropping leaves?⭐
When to sow winter Pansy seeds?⭐
The best amount for this purpose is twice a week at the time of flowering and a little before, and half of this amount for the cold seasons of the year. In this way you can take care of your tulips bulbs in a vase.
The amount of sunlight required by tulips can also be guessed by observing the plains where these flowers grow. These flowers do not grow in the shade of trees, and vast plains are the environment in which they grow.
Therefore, they are exposed to sunlight all day. Therefore, the way to care for tulips bulbs in a vase at home should be the same. If you have planted them in the garden where the sunlight shines on them in sufficient quantity.
Otherwise, choose the brightest place in the house for them to receive enough light. The importance of receiving full sunlight during their flowering is much more.
For example, you can change the place of the flower pot and put it in a place where there is more light during the day than in other places. This is one of the methods of take care of tulips bulbs in a vase.
suitable soil:
The bulb of this plant is not compatible with humidity, so you should consider a light soil for it that is also drained.
If you plant it in the garden and you have prepared a lot of leaf soil or you have many vases at home and you have bought potting soil in bulk, make sure that the soil is disinfected before using it for them.
You also need to know that you cannot use them alone to maintain tulips and you need to mix them with coconut peat or peat moss and sand. You can also get the soil suitable for tulips from greenhouses. This way is important to care for tulip bulbs.
Humidity and temperature suitable for take care of tulips:
In general, you should consider that these plants like cold weather more than warm weather. Since hot weather reduces the chance of their flowering, it is better to keep the environment cool for them, especially in the days near the beginning of flowering.
The best temperature for spring and summer is 15 to 20 degrees and for bulbs storage is 5 to 10 degrees. Also, since this flower is not very fond of moisture, it is not necessary to moisten the environment or use water spray on its leaves when maintaining tulips.
Suitable fertilizer to strengthen tulips:
This method is the last method and is less important than the above methods. Chemical fertilizers play a significant role in the growth of all plants, especially tulips, provided that utmost care is taken in their use.
When maintaining the tulips and after replanting the bulbs in the soil, you should use potash to strengthen the bulbs.
As the flowering season approaches, you can use three twenty fertilizers to improve them. Remember, if there is no iron in your fertilizer mix, don't neglect to give them iron chelate fertilizers.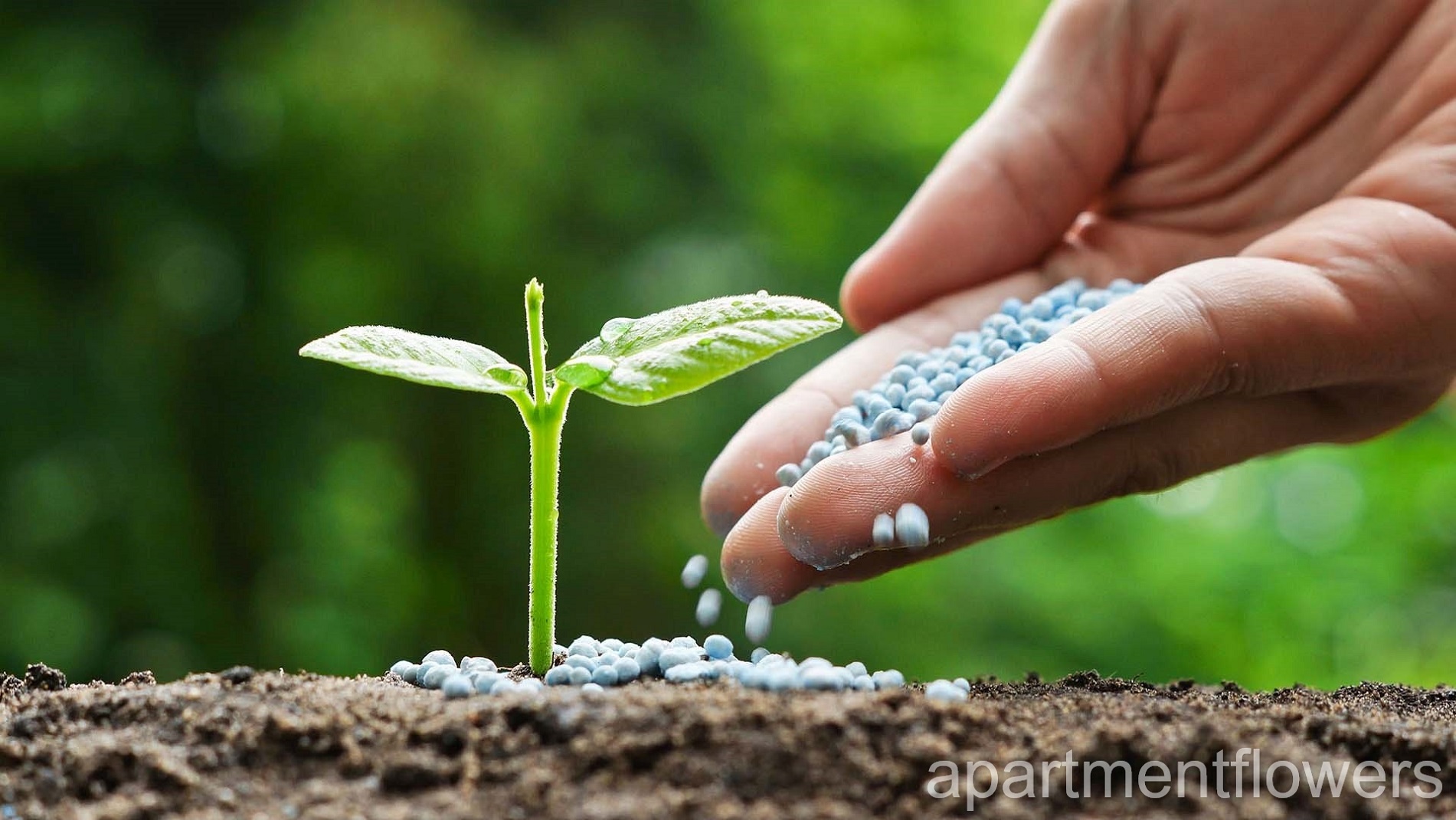 CONCLUSION
In this article we have developed your general information about care for tulips bulbs in a vase and apartment flowers to some extent.
If you don't find what you were looking for in this article, you can get enough information by referring to the Apartmentflowers site.
Also, the purpose of this paper was to inform you about how to take care of tulip bulbs in a vase which provides you with sufficient information about the subject, hope it was helpful 🙂