HOW TO REUSE TULIP BULBS ✅
What You Read in This Article:
Hide
This word that we say how to reuse tulip bulbs is true and can be used but it is not always a good idea to reuse tulip bulbs. Anyway for answer this question we should know about bulb, Flower bulb or spike is actually a storage organ for the plant.
All the food that the plant needs is compactly stored in this onion organ, and onions are fleshy organs that produce leaves and flowers. Well, now let's assume that we have this idea in our head and we want to reuse tulip bulbs. but there is a question, how?
Well, if we want to have information about the reuse tulip bulbs, we must first have some information about the time of planting the bulb. For this reason, we must know the difference between bulbs. We have two types of tulip bulbs 1. Spring bulb 2. Summer bulb.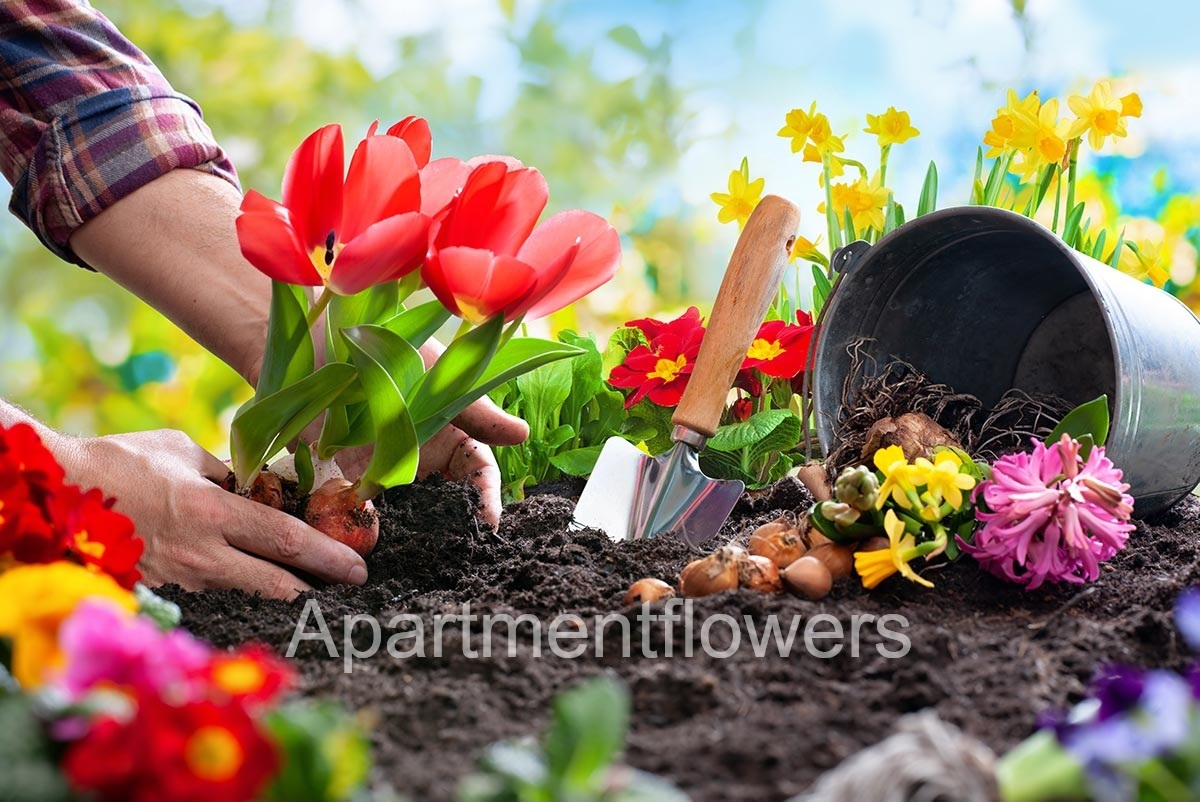 Spring bulb & Summer bulb
Spring bulb:
This category, also known as hard bulbs, are killed in the fall, remain in the ground in the winter, and flower in the spring. Some of the famous types of this category are tulip, lily, narcissus, hyacinth and saffron. These bulbs need a few weeks of cold weather to wake up and flower with all their energy.
Summer bulb.
This category, which is also known as sensitive bulbs, is planted in spring and gives flowers or leaves in summer.  lilies and caladiums are some of the famous flowers of this category.
Some members of this category may flower in late summer or even later, such as daffodils. Summer bulbs do not tolerate cold and should be planted only when the weather is warm and there is no chance of frost.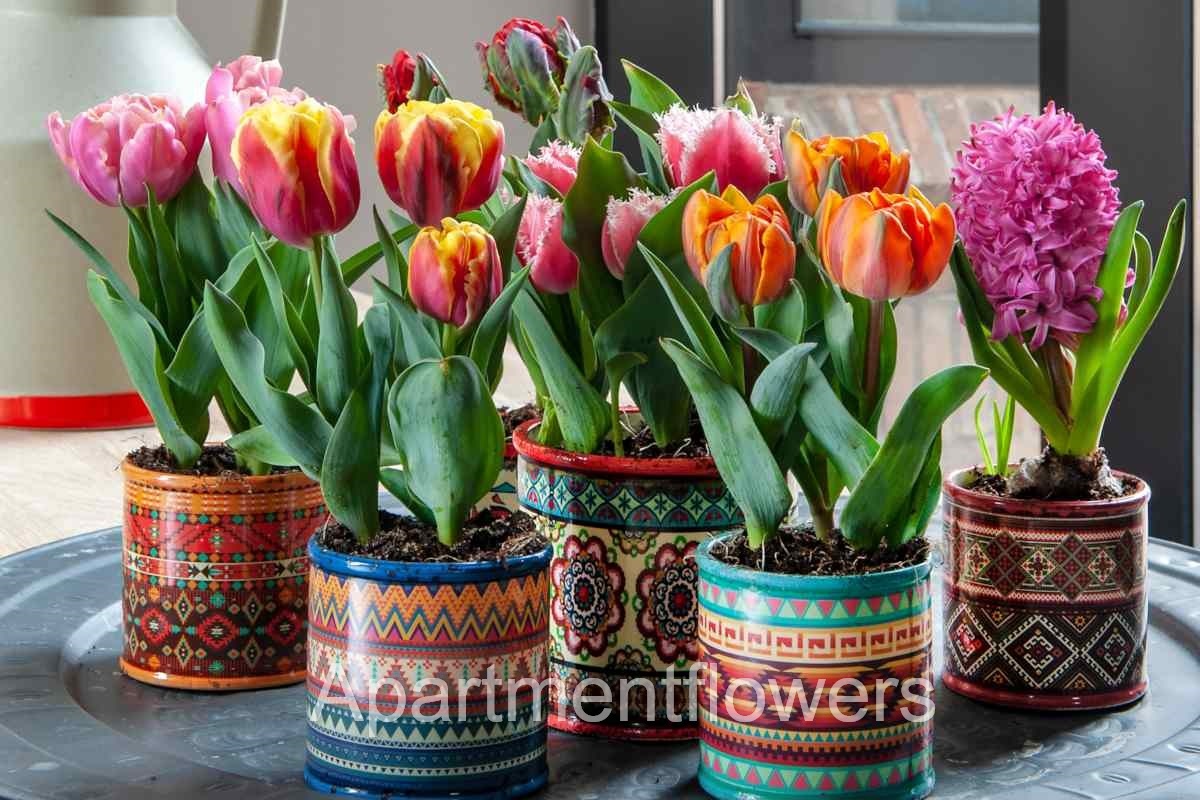 Tulip bulbs gather energy to bloom in spring through their large, bright-green leaves, which need to soak in the summer sun to survive the autumn and winter months. After tulips finish flowering, it is vitally important to leave the foliage in place until it completely withers and dies back to give the plant enough time to gather as much energy as possible for the dormant season.
One reason that tulips fail to bloom in spring is because their foliage is removed too early. Once the foliage dies, you can lift the bulbs from the ground using a gardening fork and prepare to process them for replanting or storage.
You may like these articles too:
Does bamboo plant need sunlight?⭐
planting succulents in containers without drainage✅
How to store Begonia Tubers over winter UK?⭐
How to grow Pansy from seeds?⭐
Reusing Tulip Bulbs
To reuse tulip bulbs, it is necessary to store it in such a way that it will not be destroyed until the time of planting, now you dig the area around the plant with a shovel or your hand, but you must be very careful not to damage the bulbs, even a small blow is dangerous for the bulb. After you dig the area around the bulb, carefully take it out of the soil. Now what you should do is to remove the bulb roots from it.
Do this for all the bulbs. After finishing the work, look at all the bulbs, keep any that are healthy and throw away the ones that have been injured. They will not work again and will be destroyed during storage. With this job you can reuse tulip bulbs well.
Now we have done this and we want to keep it in a place where it will not be harmed. In the cold seasons when there is a possibility of the bulb freezing, it is better not to forget to take care of the flower bulb and take it out from the root and plant it when the weather is warmer again.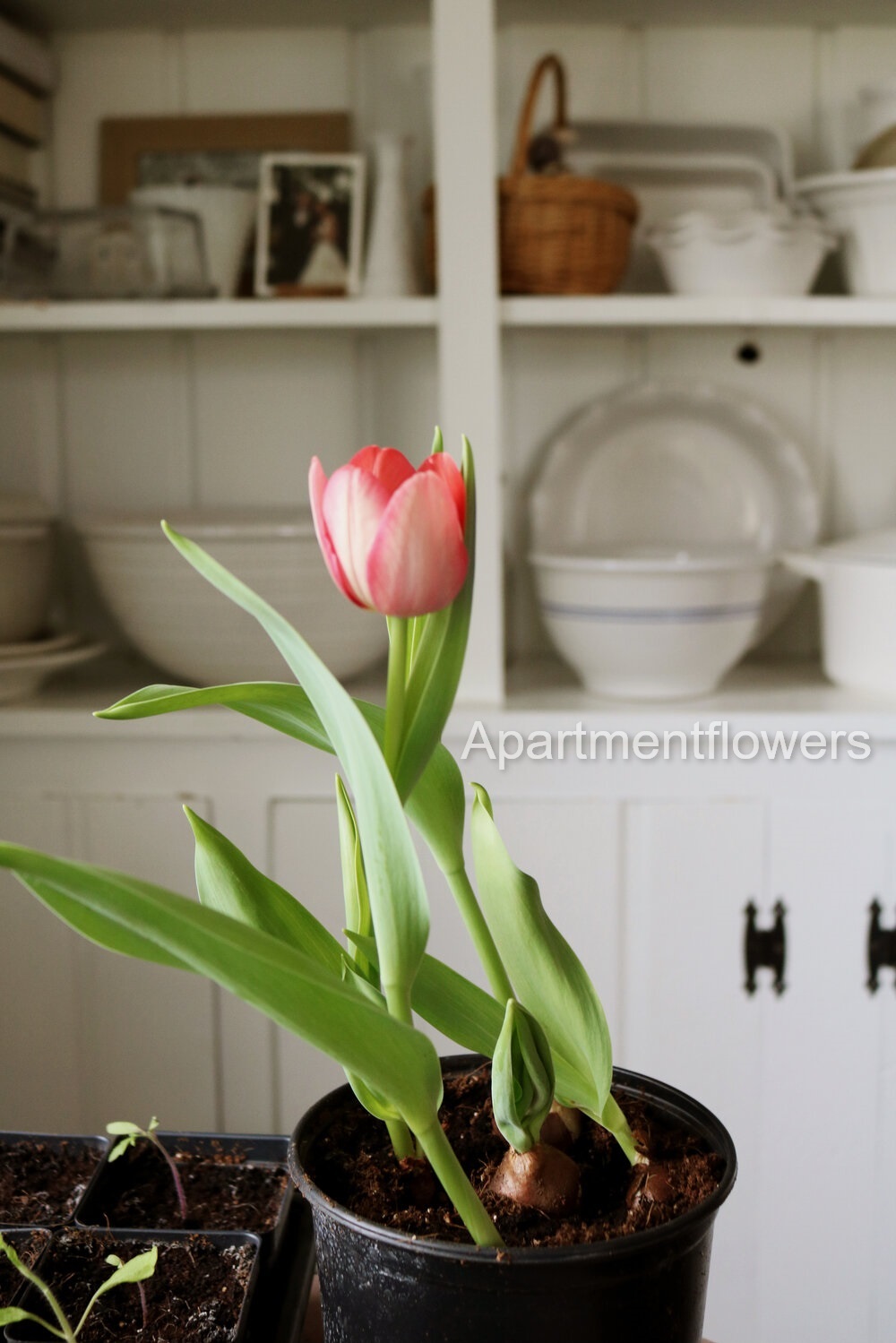 Spring bulbs enter the rest period in summer. At this time, you can keep the flower bulb in a cool and ventilated place and plant it again in the fall. This will make the bulb not cluster too much and not be crowded. Summer yazs also do not like the cold at all and they should be removed before the onset of cold.
As we told heat and moisture will destroy stored tulip bulbs, so it is vitally important to let them dry out before storing them. Brush off the bulbs with a soft-bristled brush to remove any clinging dirt and discard any bulbs that appear damaged.
If the bulbs are very dirty or muddy, it's OK to rinse them off with clean water. Spread out the bulbs in a single layer on a sheet of newspaper to dry for one to two weeks, rotating them occasionally to ensure that all parts of the tulip bulbs dried out. A cool, dry location with good air circulation and no direct sun exposure is best when drying bulbs.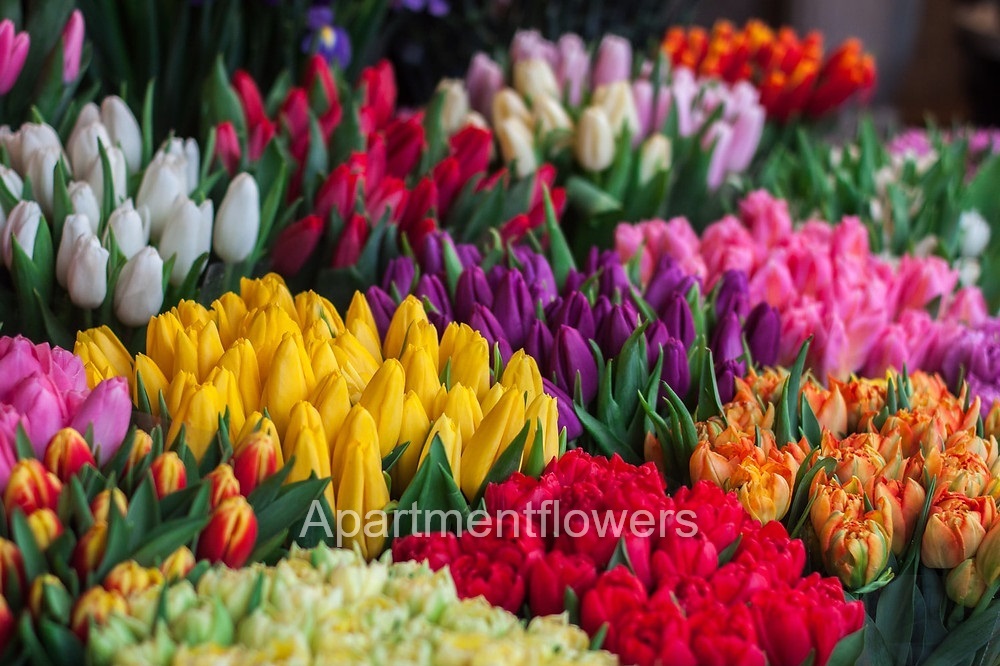 Tulips bulbs are planted in the garden in autumn or summer although it is possible to plant them in late winter if you forgot to plant bulbs in autumn and summer. Choose a planting location with at least six hours of direct sun exposure each day and fertile, fast-draining soil that is high in organic matter.
Avoid planting tulips in areas where water pools badly during rain. If the soil is sandy or clay based, work a 2- to 3-inch-thick layer of compost into the top 10 inches or so of soil to lighten it and improve the fertility. Remove any rocks or other bits of debris from the bed. Plant tulip bulbs with the base of bulb roughly 4 to 6 inches below the surface of the soil.
 When you have done all these things you actually reuse tulip bulbs. It is true that this method does not work forever, but it is worth trying.